Lightweight / Portable Lifts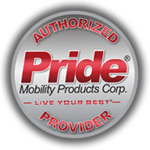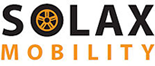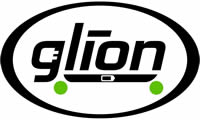 Which Vehicle Lift is best for me?
Click here for more information
Which Vehicle Lift is Best for me?
5 Key Tips to avoid making a mistake
Before ordering a Vehicle Lift that may not be right for your particular needs or vehicle, please empower yourself with the following tips to make the best decision.
What is a Vehicle Lift and how does it work?
A Vehicle Lift, also called a Mobility Lift, is a piece of equipment attached to your vehicle designed to load and unload your mobility device (normally a Scooter or Power Wheelchair). ... Read MoreHaving a lift helps you avoid assembly or disassembly of a scooter or power chair and avoids any type of physical stress on your part. It's typically electrically powered so you can load and unload your device at the touch of a button.
Tip 1: Learn the different ways that a Vehicle Lift can be installed on your vehicle.
Vehicle lifts can be installed several ways Internally (inside the back of your vehicle) or Externally to the rear with a trailer hitch. Each way has certain pros and cons to consider; like complete protection from the weather versus reduced interior space. ... Read More
Tip 2: Will a Lift work on my vehicle?
The type of vehicle you have is the most critical factor when determining which lift is best for your needs. Most vehicles like cars, sedans or even sub compact SUV's ... Read More typically cannot safely handle the amount of weight that is needed once you add the weight of an External platform and the scooter or power chair. A truck, Mini Van or full-size SUV typically has enough suspension to haul most external lifts with a scooters or power chair. Per an Interior Lift, most Mini Vans, large trucks or SUV's may accommodate a platform or winch but you should contact a provider to confirm about your specific year, make and model before committing to any vehicle lift.
Tip 3: What is the Tongue Weight* of your vehicle?
Tongue Weight is different from pulling weight and refers to the downward maximum weight your vehicle can safely handle. ... Read More Call a provider to confirm the Tongue Weight before committing to a lift purchase…you may be surprised that it's lower than you may think which may limit the type of scooter or power chair that can be transported.
Tip 4: Who will install my Vehicle Lift and what is involved?
Typically, the provider of the lift can install the platform for you. For external lifts and electrical connections, some units require ... Read More direct wiring that must attach directly to the vehicle's battery. The electronic port in the rear of the vehicle will not have enough power to operate the lift. Some external platforms now have their own battery pack which can power the platform without any wiring to your car. This option will require occasional charging of the battery pack. The external platform is then inserted into your trailer hitch and then adjusted for balance, For internal platforms, the platform will have to be bolted to the interior floor and the electric wiring will be attached to the vehicle's battery. An interior install will take up the majority of the rear space inside your vehicle so you must consider that versus an exterior install.
Tip 5: A manual platform vs. an Electric Version, which is best for me?
The main benefit to a manual (external version only) is the price. You still have to have physical strength to ... Read More load and unload your scooter or powerchair. With an electronic version, everything is done automatically with a switch or button and there is nothing physical for you to do. (examples: it lowers or raises the platform by itself and it also folds itself up against the back of your vehicle when not in use)
Unfortunately, insurance does not cover the cost of Vehicle Lifts, but companies like Southern Mobility and Medical do offer a Best Price Guaranty and payment options to make purchasing more affordable.