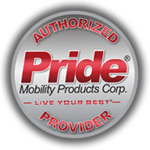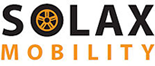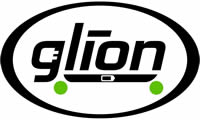 Which Vehicle Lift is best for me?
Click here for more information
Which Vehicle Lift is Best for me?
5 Key Tips to avoid making a mistake
Before ordering a Vehicle Lift that may not be right for your particular needs or vehicle, please empower yourself with the following tips to make the best decision.
What is a Vehicle Lift and how does it work?
A Vehicle Lift, also called a Mobility Lift, is a piece of equipment attached to your vehicle designed to load and unload your mobility device (normally a Scooter or Power Wheelchair). ... Read MoreHaving a lift helps you avoid assembly or disassembly of a scooter or power chair and avoids any type of physical stress on your part. It's typically electrically powered so you can load and unload your device at the touch of a button.
Tip 1: Learn the different ways that a Vehicle Lift can be installed on your vehicle.
Vehicle lifts can be installed several ways Internally (inside the back of your vehicle) or Externally to the rear with a trailer hitch. Each way has certain pros and cons to consider; like complete protection from the weather versus reduced interior space. ... Read More
Tip 2: Will a Lift work on my vehicle?
The type of vehicle you have is the most critical factor when determining which lift is best for your needs. Most vehicles like cars, sedans or even sub compact SUV's ... Read More typically cannot safely handle the amount of weight that is needed once you add the weight of an External platform and the scooter or power chair. A truck, Mini Van or full-size SUV typically has enough suspension to haul most external lifts with a scooters or power chair. Per an Interior Lift, most Mini Vans, large trucks or SUV's may accommodate a platform or winch but you should contact a provider to confirm about your specific year, make and model before committing to any vehicle lift.
Tip 3: What is the Tongue Weight* of your vehicle?
Tongue Weight is different from pulling weight and refers to the downward maximum weight your vehicle can safely handle. ... Read More Call a provider to confirm the Tongue Weight before committing to a lift purchase…you may be surprised that it's lower than you may think which may limit the type of scooter or power chair that can be transported.
Tip 4: Who will install my Vehicle Lift and what is involved?
Typically, the provider of the lift can install the platform for you. For external lifts and electrical connections, some units require ... Read More direct wiring that must attach directly to the vehicle's battery. The electronic port in the rear of the vehicle will not have enough power to operate the lift. Some external platforms now have their own battery pack which can power the platform without any wiring to your car. This option will require occasional charging of the battery pack. The external platform is then inserted into your trailer hitch and then adjusted for balance, For internal platforms, the platform will have to be bolted to the interior floor and the electric wiring will be attached to the vehicle's battery. An interior install will take up the majority of the rear space inside your vehicle so you must consider that versus an exterior install.
Tip 5: A manual platform vs. an Electric Version, which is best for me?
The main benefit to a manual (external version only) is the price. You still have to have physical strength to ... Read More load and unload your scooter or powerchair. With an electronic version, everything is done automatically with a switch or button and there is nothing physical for you to do. (examples: it lowers or raises the platform by itself and it also folds itself up against the back of your vehicle when not in use)
Unfortunately, insurance does not cover the cost of Vehicle Lifts, but companies like Southern Mobility and Medical do offer a Best Price Guaranty and payment options to make purchasing more affordable.
Which Stair Lift is best for me?
Click here for more information
Key Points to Consider When Deciding About a Stair Lift
Love your home but fear your stairs? It's a common problem as we age – and there's a simple solution that protects your safety and lets you keep enjoying all areas of your home, no matter which floor. Stair Lifts allow you to stay in your home when you might otherwise need to move. Don't cut yourself off from half of your home because you think you can't access it. You can. With a Stair Lift, you can go back to using all of your home. Now you don't need to confine yourself to just one floor, move from your home or enter a senior living facility prematurely just to avoid the perils of a fall.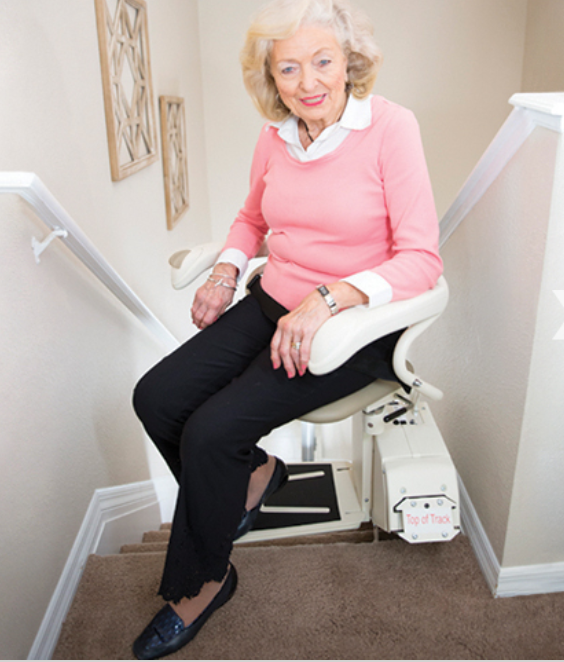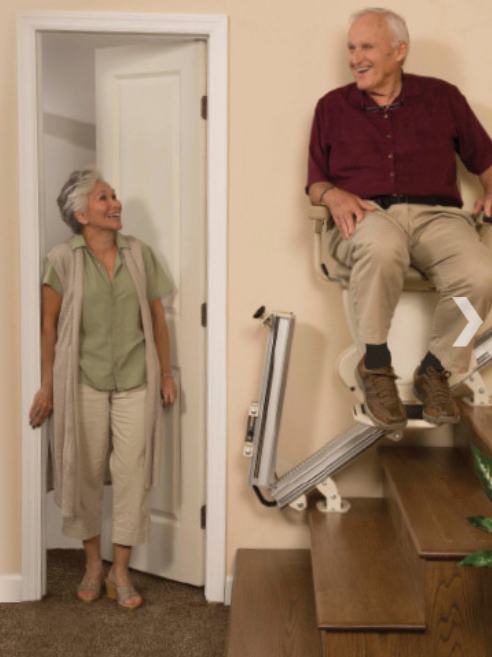 What is a Stair Lift? A stair lift is a chair that mechanically climbs up and down a staircase on a small rail that's attached to the stairs. It's safe, ...

Read More

very quiet and a smooth ride! It doesn't affect your walls and easier mounts to carpeted or hardwood floors. The comfy swivel chair with footrest and armrest allows you to get in and out of the chair safely and easily.

Will a Stair Lift work on my particular stairs? Yes! Stair lifts come in two main designs; one for a straight staircase and one that is designed for any type of curved stairs or ...

Read More

stairs that have a landing. Stair Lifts are available in unlimited lengths and designs to properly match your specific stair configuration. Measurements are taken at the beginning of the process to ensure the correct size and design Stair Lift is supplied and properly installed. Outdoor Stair Lifts or Vertical Lifts (elevated platform like an elevator) are also available as well. Typically, there is little or no cost for an evaluation*.

How much does a Stair Lift cost? Straight Stair Lifts are typically much less than a curved Stair lift since they are easier to install and use premade straight rails. Straight Stair Lifts start at $1995 to $3500 based ...

Read More

on which brand you chose, the style, the options and the length of your stairs. Curved Stair Lifts, based on the amount of customization, will be at a higher cost, starting at $6900. Installation costs start at $450-595 for straight Stair Lifts and are much higher due to the increased level of installation, so quoted per case for Curved units.

Advantages of a Stair Lift versus moving out of your home. A Stair Liftallows you to continue to have safe access to your entire home, no matter which floor you want access. It also allows you to ...

Read More

stay in your own home much longer, keeping you in familiar surroundings, with a continued relationship with neighbors, church family, friends and family. You can post pone or even avoid the hassle of moving or the uncertainty of a new or unknown environment.

Does insurance pay for Stair Lifts? Unfortunately not, but companies like Southern Mobility and Medical do offer a Best Price Guaranty and payment options to make purchasing a Stair Lift more affordable.
Sadly, one in three seniors will suffer a fall this year. Falls involving stairs can be particularly troublesome. Stair lifts protect you from this danger and thus remove a major risk to staying in the home you love. It truly is impossible to put a price on the safety that stair lifts offer. Whether you're concerned about a dangerous fall on your stairs or simply need a little extra help getting up and down, you're just like millions of other aging Americans today. Stair lifts eliminate the fears and anxiety associated with navigating your stairs.