GoLite Portable Mini Lift
GoLite Portable Mini Lift
Key Features:
SAVE YOUR BACK! Easily get your Foldable Scooters and Powerchairs in and out of a Vehicle. Lightweight motorized lift that does the heavy lifting for you. Only 25 lbs!! Watch the video below
$1,399.00
$1,095.00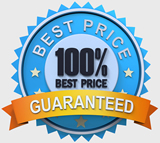 Product Description
The Lightest Portable Lift Available for Foldable Scooters and Power Chairs
Features:
Remote Control One-Touch Feature

Automatically Lifts Foldable Scooters and Powerchairs in and out of a Vehicle Easily and Safely with the Touch of a Button

Why the GoLite?

It does the lifting for you

Fits in the trunk, hatch or backseat

It's Lightweight (Only 25 lbs)

It's Portable (not attached to the vehicle)

It's Easy to Operate & Transport

It's Compact and Space Saving

It has an Onboard Lithium-ion Battery
Other Details
Lift Type:
Exterior Lifts
Product Reviews
This product hasn't received any reviews yet. Be the first to review this product!