Aluminum Single-Fold Ramp (3ft - 8ft)
Aluminum Single-Fold Ramp (3ft - 8ft)
Key Features:
This portable ramp, with its single-fold design, sets up quickly and is ideal for scooters and wheelchairs. Made of lightweight aluminum with an easy-to-carry design, the SUITCASE Singlefold Ramp is fitted with ergonomically-designed handles
$439.00
$149.00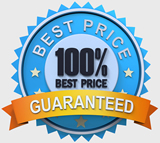 Product Description
This portable ramp, with its single-fold design, sets up quickly and is ideal for scooters and wheelchairs. Made of lightweight aluminum with an easy-to-carry design, the SUITCASE Singlefold Ramp is fitted with ergonomically-designed handles and a full-length hinge for additional strength and stability. Designed for high traffic use, this durable ramp is available in 2' to 8' lengths and features an extruded slip-resistant tread for superior traction.
Ramp sizes: 2ft, 3ft, 4ft, 5ft, 6ft, 7ft, and 8ft.
Specs:
Other Details
Accessory Type:
Portable Ramps
Product Reviews
This product hasn't received any reviews yet. Be the first to review this product!

Customers also viewed
$1,820.00 $749.00

$2,995.00 $2,599.00

$2,469.00 $1,579.00

$2,469.00 $1,789.00